Typing in a Winter Wonderland
The Typio Online 2019 Winter Update is here! Your students will love all the audible and visual changes that take Typing Pets to a winter wonderland.
We were careful not to alter how the program operates, so students can enjoy the wintery change of pace without the frustration of re-learning their favorite accessible typing program. So what was changed?
Typio Online has tons of fun found sound effect themes, ranging from hip hop beats to ninja noises. Now there's a Holiday theme that is automatically applied, adding sleigh bells, snowballs and more! Check it out!
Typio Idol also received some winter flare. Your Typing Pets can now sing along with a fun holiday song while red and green braillers dance on the screen and snowflakes fall across the stage.
Our low vision users will notice the Typing Pet's background is now covered in snow, with snowflakes slowly tumbling down. We don't expect most users to catch it, but the snowflakes contain a hidden visual braille message of the word "typio". Cool!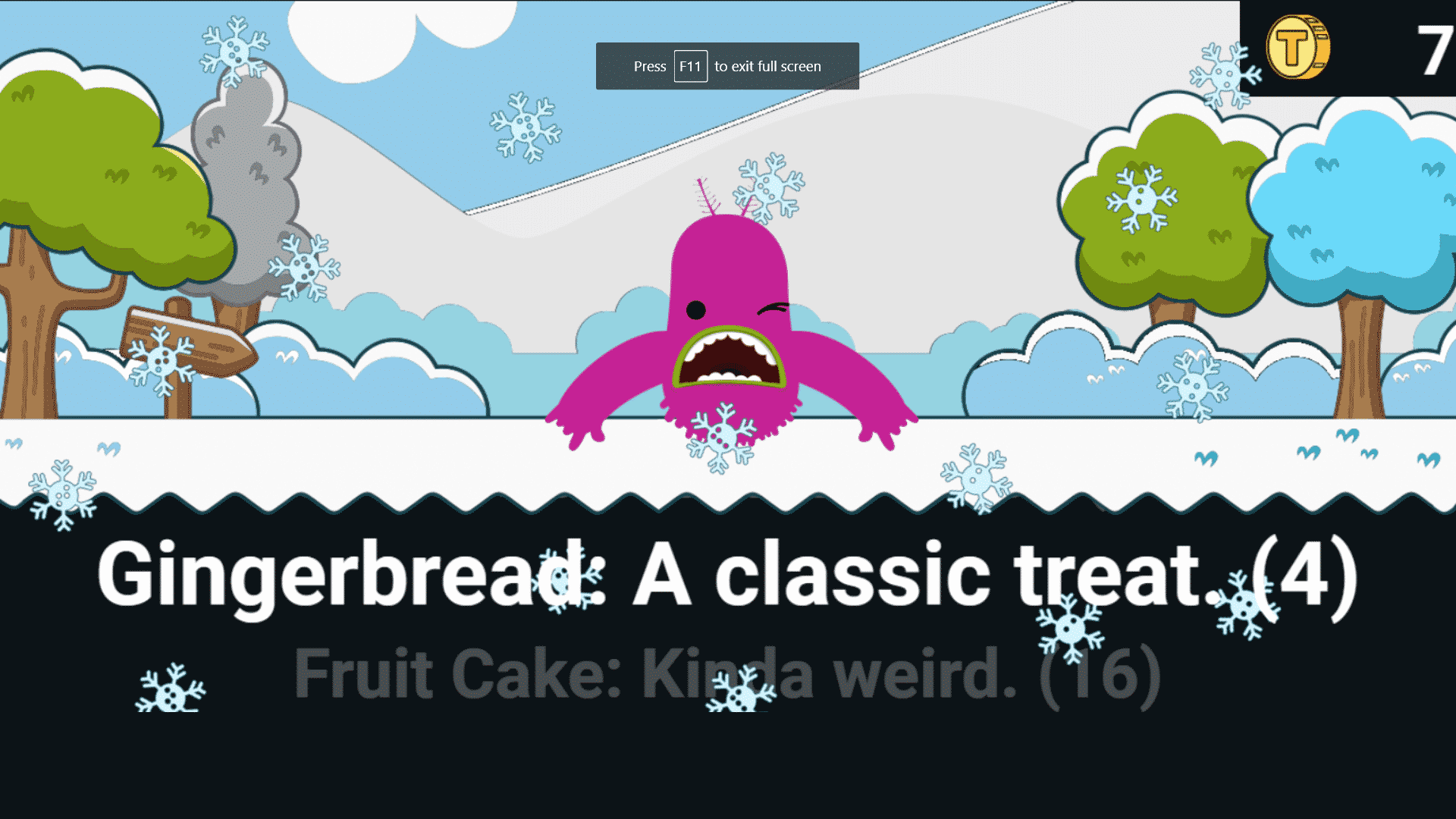 We all know Typing Pets love to eat. That's what changes their unique audible and visual style. During the Winter Update Typing Pets have a whole new line of snacks to try out, such as hot cocoa, ginger bread and candy canes. Yum!
There you have it! The Typio Online 2019 Winter Update is a ton of fun for our blind and visually impaired typing students. This should add some engaging variety to your typing instruction leading up to Winter Break. Just a few more weeks!