Accessibyte strives to make Typio the absolute best typing tutor there is. Part of that means regular updates to introduce new features. Sometimes we sneak in small changes without making much fuss. But then there's times like this where we go crazy and introduce some really big new things. You'll want to read on to get the details on just how big these new features are. For real.
Spell Mode & Longer Breaks
The new Spell Mode setting is super helpful for non-visual typists who have trouble spelling. When enabled, each typing prompt is a single word. That word is first read out, then spelled for the user.
Build on this, there's also a longer break between letters when the user presses the Control key to have the remaining typing prompt read out for them.
Whenever a student learns a new key, Typio teaches them where that key is with a tutorial phase. "Move your right index finger up from the J to find the U key". It's a really great part of Typio becuase it lets students learn new keys independently whether their teacher is present or not.
But here's the catch. Sometimes students have had to repeat this tutorial phase because they struggled with the new key. Rather than forcing them to hear the tutorial again, they can use the Right arrow or click the Skip button to move through it quickly. Just a little Typio quality of life improvement.
One of our Typio Teachers emailed us with a unique request. They wanted a way to have a dialogue with their student during the typing lesson without the student's words-per-minute score going down. Accessibyte isn't one to turn down a teachable moment, so we added a Pause feature to the typing lessons.
Simply press the Backspace key to pause the lesson in it's tracks. Pressing any key will then resume the lesson again. What you do with the time in between is up to you. Maybe take break to pet a dog if there's one nearby.
While Typio was first built for users who are blind or visually impaired, we've gained quite a few visual users as well. Some of these users are deaf or hard of hearing. Our younger deaf typists were having trouble navigating the Typing Pet menus since they cant yet read, so we set out to fix that.
There are now visual icons for each Typing Pet menu option. These graphic icons will help students train, feed and play with their Typing Pets. How fun is that? Just enable the Visual FX setting for these icons to show up automatically.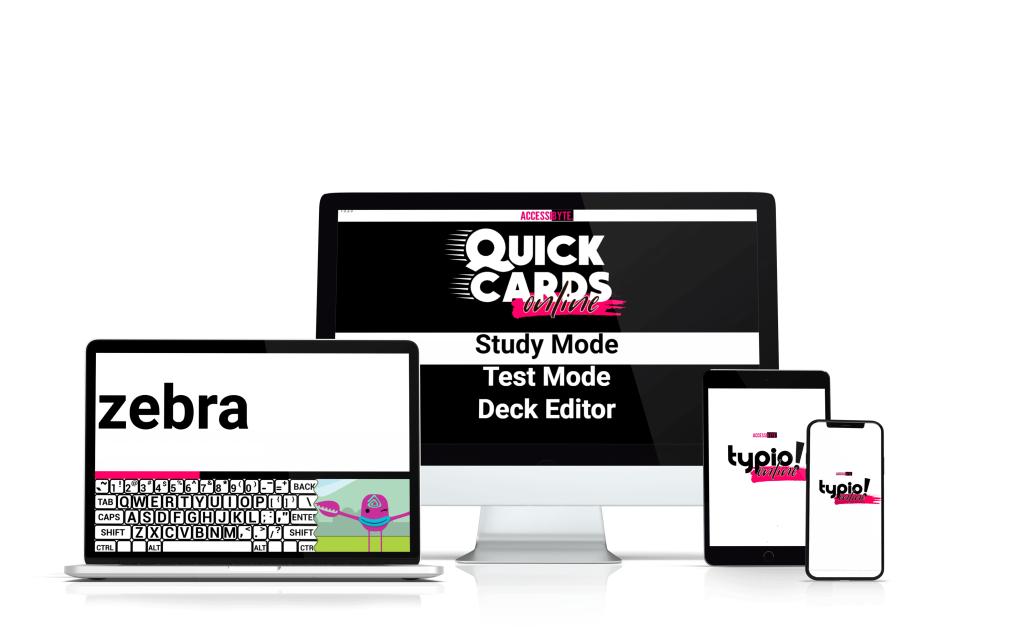 This one is huge! Accesibyte Online has been available on Windows, Mac, Chromebook and Android computers for a while now. And now iOS devices are also supported! 
We know lots of you out there rely on these devices for teaching. How do we know? iPad support was our most common request. We're now really happy we can respond "Yes, absolutely!" whenever someone asks us if they can use Typio Online on their iPad or iPhone devices.
Just open Safari, visit our website and log in like you normally would. An external keyboard is required and we recommend disabling VoiceOver while using Accessibyte Online. We hope you're as happy as we that iOS devices are now supported 🙂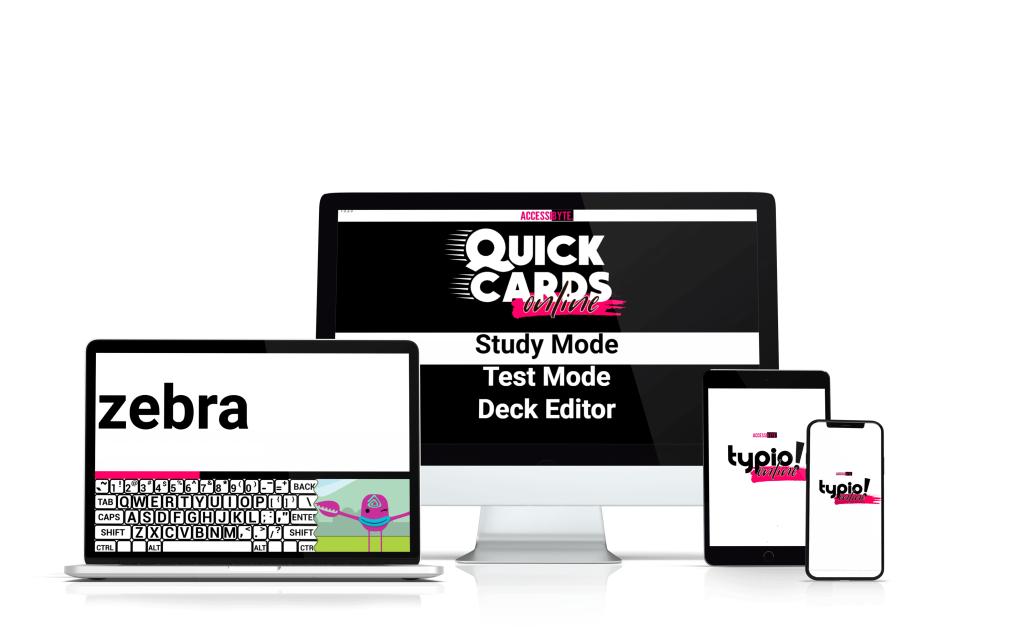 Where our teachers at? This one's for you!
While the Teacher Dashboard has always kept track of every lesson a student has completed, teachers can now replay those lessons to see how their students performed during their typing lessons. Each keystroke, every error and any idle time are all recorded down to the millisecond.
Simply activate the Play Button next to any typing lesson in the student's Typio history. You can play the lesson front beginning to end, or even zip around to rewatch a string of errors to see which key your student got caught up on. Every key the student has pressed is presented, along with a timeline of correct and incorrect keystrokes.
The Voice On button will turn on the voicing so teachers can follow along audibly. We'll keep adding more to this amazing new feature as teachers let us know how they like to use it. Fun stuff!
There you go! A ton of new features for Typio Online users. If you think we're on the right track with these updates, let us know. We love hearing from our users because that's exactly how great features like these come into being.
And if you really want to help us out, spread the word! You just might make some other student or teacher's day 🙂