Typio just received some cool new features your typing students are going to love!
The focus of this update is making it easier than ever for students to use Typio, whether they're new to the app or have been fans for quite a while.
Easy usability and incentivized learning will keep students engaged, motivated and loving the process of learning how to type. And it goes without saying educators and parents are big fans of that.
Let's dive in.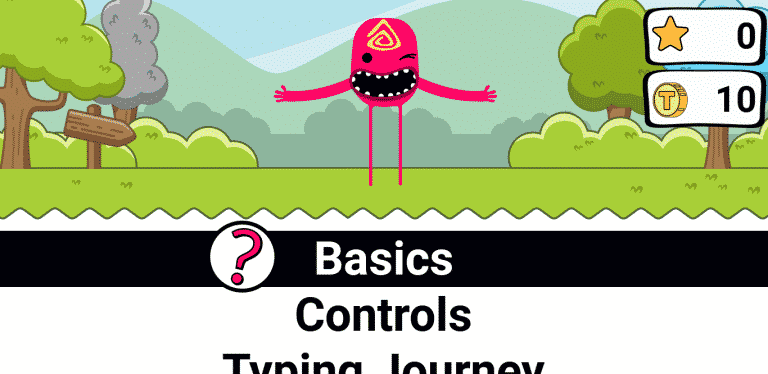 There's now a handy help menu built into Typing Pets. From the main menu, just arrow down and you'll find it. This feature provides quick details on everything Typing Pets have to offer.
Tip: You can also press Space on any menu item to hear details on what it does.
We're big on adding new content to Typio. This is great for students who are familiar with things but we need to make sure newcomers aren't overwhelmed.
In the past we had stripped down Typing Pets to only a few essential features, with additional features being unlocked as a student progressed. This worked well but didn't let Typio really show it's stuff to more advanced teachers and students who wanted to dive in head first. 
We've struck the perfect balance! All Typing Pet features are available from the start, with a series of notifications that introduce users to things as they progress through the first 10 lessons. Add in that help menu mentioned above and it's easier than ever to learn the Typio ropes.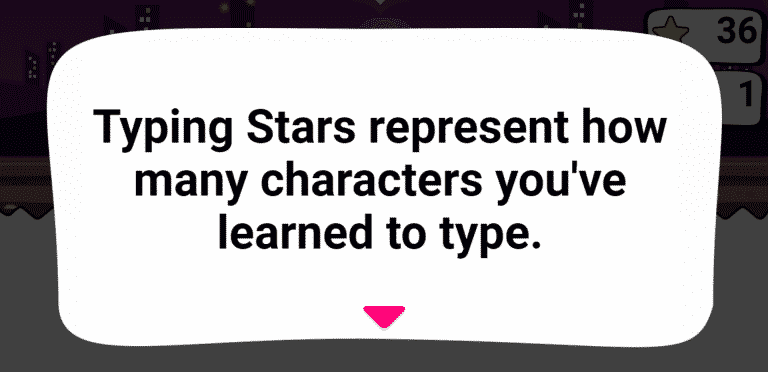 One of Typio's great features is the tutorial offered for each new key students learn. Those tutorials can now be reviewed at any time. This is incredibly helpful for students who need to review a key they forgot.
Key tutorials are available in Basic Modes, Typing Pet and even Braille Mode. No more mixing up the dots for E and I ever again!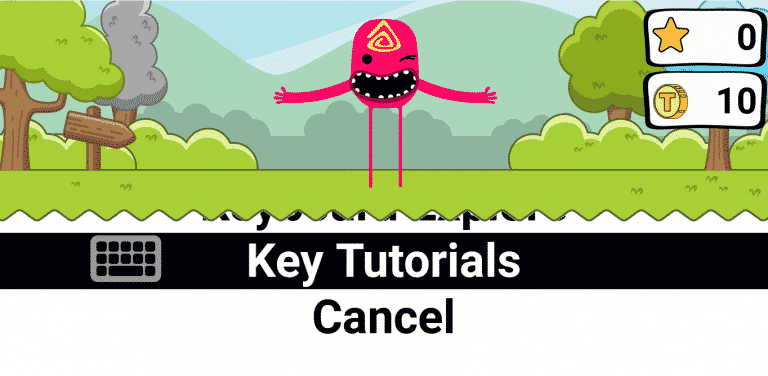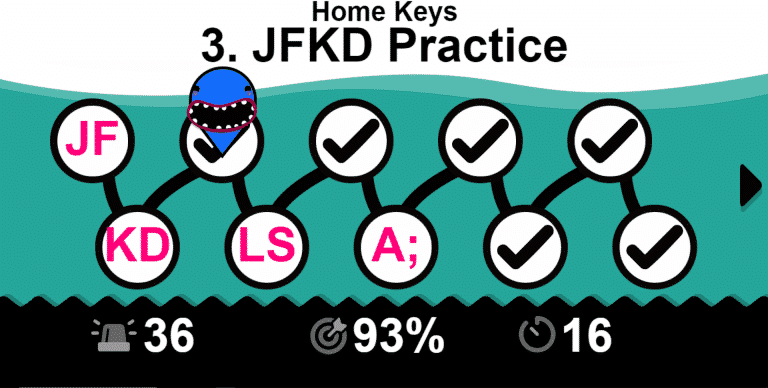 Typing Pet users now have a more lively way of choosing practice lessons. They'll navigate the Typing Journey map to choose a review lesson.
This continues the Typing Journey theme and makes the process of choosing review lessons more engaging than ever. Students can also review their best scores for each lesson.
Adding even more fun to typing practice is our new High Score feature! Students can challenge their high score for any Typing Journey lesson. If they beat their high score, they'll receive a special announcement. We This provides more incentive than ever to learn that keyboard and lets students show off the skills learned along their Typing Journey.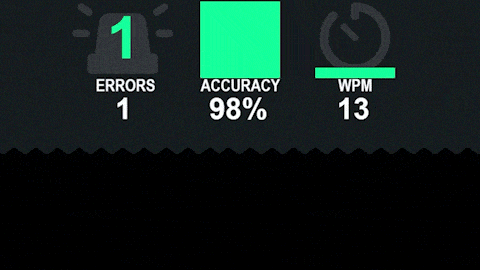 Notification Improvements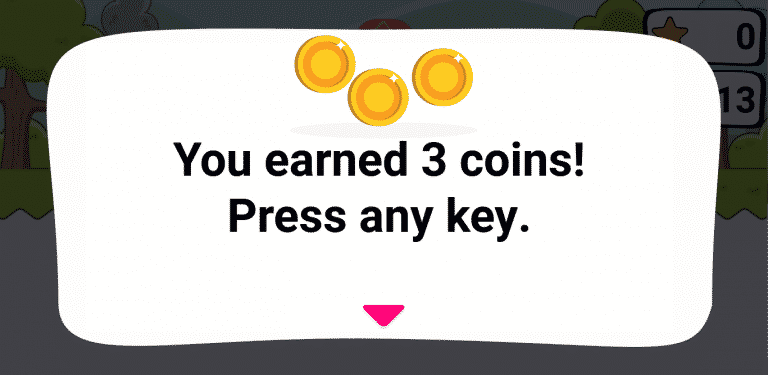 Typing Pet notifications now include visual icons along with the existing text and sound effects. This makes things more engaging for our visual typists. These icons are big, bold and beautiful.
The lesson score screen received some updates to keep up with the changes made to the way students now choose practice lessons from the Typing Journey map.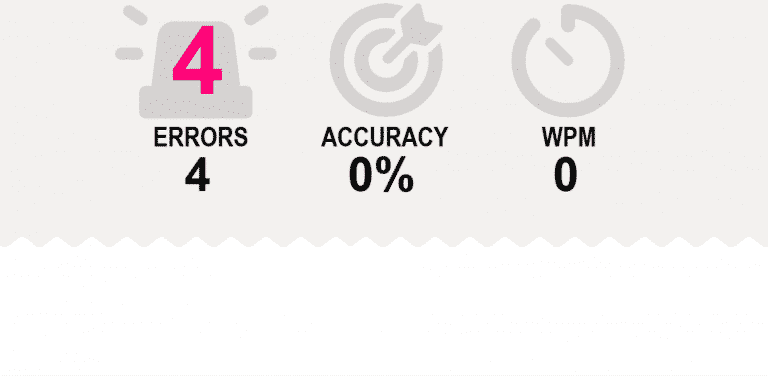 There are now visual icons behind each of the scoring metrics: Errors, Accuracy, Words-Per-Minute. This is useful for a few reasons. First, it gives visual students a simple icon to explain what each metric is about. Second, the icons match the way high scores are displayed on the new practice lesson select screen. These visual changes are only present if the Visual FX option is set to On. So they can be disabled if they are a distraction to your student.
Typio has many users who rely on audio cues, so we included some audible updates to the score screen as well. The most fun of these is a tone playing as the errors are counted. The tone played depends on the user's current audio theme. While we don't want to create incentive for getting typos, this does make them a little easier to bear when they happen.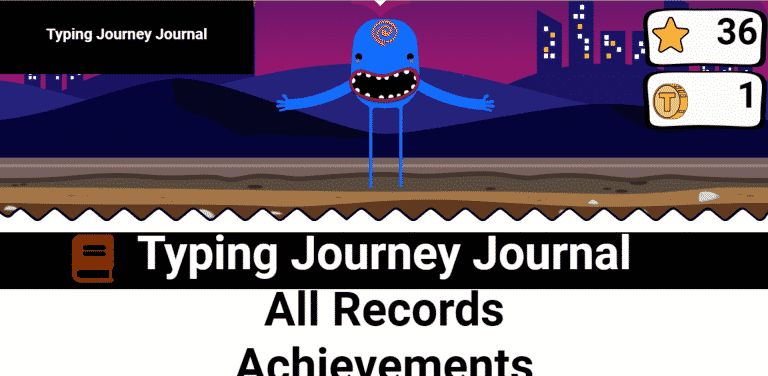 Our last Typio update added the Stats option. This let students check results from past lessons, total coins spent, how many lessons they've completed, how much of the keyboard they've learned, and a whole lot more.
We've now added the ability to check just Typing Journey lessons or all lesson that have been completed. This puts students in control of their entire typing history, without overwhelming them with too much info at once.
We love small tweaks that make a huge difference and this is one of them. Whenever a notification pops up in Typio, the student needs to press a key to advance through the text. Some students had difficulty with this due to the assistive technology they're using.
There's now a second option of notifications  automatically advancing after 10 seconds, allowing students to digest the info without distraction. A small change that makes a big impact.
Preparing for Advanced AT
Accessibyte prides itself on being a powerful stepping stone on the path of assistive technology. That's why all accessibility is included without need for outside AT. But we thought we could do ever better.
In addition to navigating menus with the arrow keys, students can now also navigate with Tab. This allows teachers to prepare students for navigating with assistive technology elsewhere on the web or operating system.
We also added some behind the scene tweaks to allow Typio to work better with outside assistive tech, such as screen readers. But we'll have more details on that in a future update.
Tip: Typio can also be navigated without students ever leaving the home row! The E and I keys work as the Up Arrow and the D and K keys work as the Down Arrow, while F/J act as Enter and S/L act as Escape. Try this with your students if they have trouble moving between the home row position and the arrow keys.
Here's a list of small improvements you may notice:
When choosing Typing Pet for the first time, students hatch their pet from an egg. In the past, entering this menu would instantly save the pet as being hatched, so teachers couldn't take a peek without hatching the pet. Going forward, the pet is only saved as hatched once it actually hatches, so you can enter and leave this screen without disrupting the process.
Basic Modes had previously listed Custom Lessons along with the included list of Lesson Practice lessons. There is now a dedicated Custom Lessons option on the Main Menu and Lesson Practice only shows the included Typio Lessons. The Custom Lessons option will only be present if the user has custom lessons assigned to them.
Bugs are unavoidable when it comes to software development. When they're pointed out to us, we squash them quick. Most are tiny and not worth mentioning, but here are a few worth noting:
In Braille Mode, the tutorial for J had a mistake. That's been fixed.
There was an issue where some networks would cause Typing Pets to not save changes or be able to train and eat snacks. That's fixed too.
A really annoying bug caused Braille Mode to be set to Off every time the user logged back in. Thankfully, that's a thing of the past.
Phew!
That's a whole lot of new content you're going to love.
But there's even more coming to the Teacher Dashboard side of things next week…so get ready!